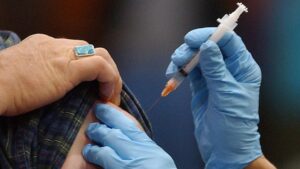 Testosterone, a male hormone, protects against bone loss. Androgen (hormone) deprivation therapies (ADT) stop cancer progression by blocking testosterone production. This leads to a decrease in bone density and weak bones, which increases the risk for SREs. Radiation and chemotherapy can also weaken bones.
Your Doctor May Prescribe A Bone Targeting Agent (BTA)
Denosumab (Xgeva) and zoledronic acid (Zometa) are commonly prescribed to reduce the risk of fractures and SREs. Each is approved by the FDA and work in different ways that should be discussed with your doctor.
The National Comprehensive Cancer Network (NCCN) Prostate Cancer Treatment Guidelines list denosumab as the "preferred" BTA treatment. Studies show that denosumab is more effective in reducing SREs and does not impact kidney health.
Patients taking zoledronic acid are at a higher risk for kidney failure than with denosumab. African American patients should be overly cautious about taking zoledronic acid due to their increased risk for kidney failure. African Americans have a 3-times higher risk for kidney failure and represent 35% of all patients in the US on dialysis. All patients with a high risk for kidney failure should talk with their doctor to determine the appropriate BTA for them.